One of the single greatest things about markets in China, is that you can buy hundreds of pairs of riduculous sunglasses and not have to even count how much they cost.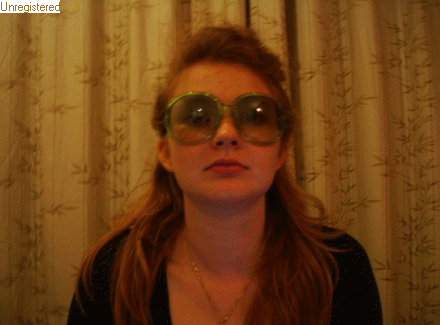 I myself have bought more than 12 pairs this year. This delightful .gif is from when Hanna and I had some spart time hangin' around Shanghai, buying sunnies, and taking dumb pictures wearing them.
Truly the best of times.